I've finally lost my virginity – advertising festival virginity that is. Last November, I attended my first Citra Pariwara, the country's most prestigious ad show, honoring the creative masterminds behind the year's best advertising campaigns.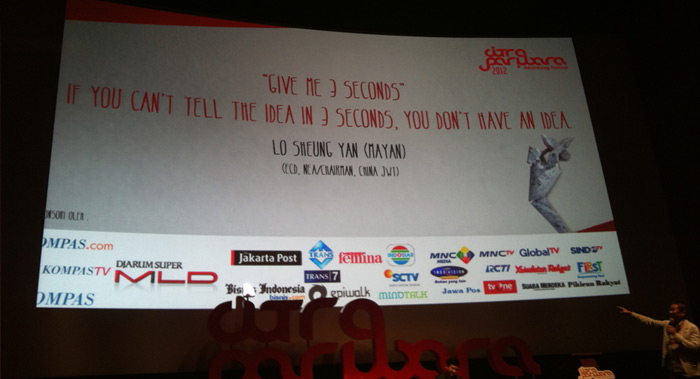 The 2-day festivities kick-started with an insightful seminar by Lo Sheung Yan a.k.a. Mayan from JWT China. Mayan is no stranger to the advertising world. His 2011 Samsonite "Heaven and Hell" campaign literally swiped every major award, including the Outdoor Grand Prix at Cannes Lions 2011. He was also the first ever Chinese Jury President at this year's Cannes Lions and fittingly, here he gave the festival-goers a glimpse into what it was like to be locked inside a room (with no window), to flip through over 3000 entries, to judge and select the best of them in only 3 days. Not as glamorous as I pictured it. Mayan also shared his "Give Me 3 Seconds" rule in which a work of advertisement must have impact, originality, and relevance to grab both the judges and the audience's attention.
So how do you stand out from the crowd and grab their attention? According to Eric Yeo from Lowe Thailand, the key is in the power of art direction. In his Art Directing workshop, Yeo pointed out that art direction can turn good ideas into great ones, and great art direction can turn a bronze into gold. Similar to Mayan, Yeo viewed that execution is more crucial than the idea itself. I couldn't agree more. A bad idea could succeed with the right execution and a great idea could fail miserably if the execution was done by monkeys.
The story about 2 married cowboys who fall in love with each other sounded like a tacky melodramatic B-movie or straight-to-DVD material at first. However, Ang Lee somehow made it work and he went on to win an Oscar for directing "Brokeback Mountain" in 2006. This is a good example of how you can turn a passable idea and turn it into a world-class masterpiece by marvelous execution.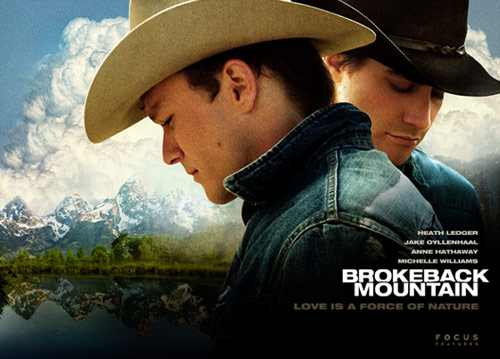 There's really no more original idea in the world. We take bits from here and there, add new elements, and collage everything together and called it our own "new" idea. A piece of advertisement could have the same/similar idea but it's the executions that could really set them apart.
But where do we search for ideas to begin with?
Merlee Jayme from DM9JaymeSyfu Philippines (this year's Jury President) stressed out that ideas could spark from literally anything. From people, music, books, movies, real experiences, personal stories, nature, current events, toilet breaks, traffic jams, and so on. Jayme also gave a great tip of not holding back and prejudging our ideas during the brainstorming phase. She also urged that we shouldn't look for inspirations from ad books, adding that it's okay to study and analyze great ads but never to purposely seek inspirations from them. "Those are past winners. You don't want to look at past winners. You want to be the new winner," she concluded.
Speaking of winners, Hakuhudo won the Agency of the Year with JWT coming in close on the second spot. Berlitz Language Center was the Advertiser of the Year. Their campaign was another example of how execution triumphs everything else. Big congratulations to all the winners. Until next year!